Biography
Art by Janos Z Molnar (1878-1960), he is one of the worlds most famous artistic painters. He is so incredible that we named our company after him.
John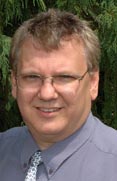 John is our main Master Photographer & Videographer, starting his studies in photography & videography in 1976 John has continued a wide area of training in photo stills & film.
Studies in the, Bachelor of Arts, B.S.W., C.A.M., T.A., BCIT broadcasting video/music, Capilano Film School Photography & Film , Film Producer program/ photography, Larry Frank (Nikon school of Photography) graduate in film and a multitude of many other programs in media.
John has a life time of experience in the fields of photography and videography, which include years of on movie sets, TV station cameraman, 
Corporate, magazines, live events,
weddings & a variety of many other areas. In the music industry, John has received recognition from Her Majesty Queen Elizabeth II in England.
John has also received a Proclamation from the City of Vancouver, and has received several letters of recognition for outstanding musicianship from several countries. Traveled on three world tours with approximately 2000+ performances gives John an incredible amount of experience in the music and arts world.
Working & teaching photography /videography professionally in many areas such as stills & promotional photos for movie sets, magazines, commercials, videos, and cameraman for a local TV station, (in studio & in the field) has given John an incredible amount of diversity and experience.
OUR CREW Of 6 PHOTOGRAPHERS & VIDEOGRAPHERS
What separates Janos Molnar Photography Inc. from the competition is our expert photographers & Videographers are college educated and most work in the film industry. specializing in all styles and types of photography, videography, weddings, digital art & video editing, sound / music track editing and graphic artists.